About Us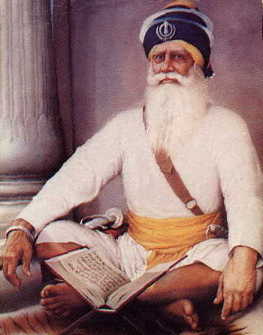 Dhan Dhan Baba Deep Singh Ji Sikh Society Of Long Island is a non-profit organization which was established by the Sahansra family in 2004 and based in Hicksville, New York.
Since its formation in 2004 with under a 100 members, today the SBDS Sikh Society is supported by over 250 members residing throughout New York, New Jersey, Pennsylvania, Virginia and Canada.
The main purpose of establishing the organization is to commemorate the martyrdom and contributions made by Baba Deep Singh Ji Shaheed. In addition the organization plays a major role in promoting and encouraging the values and virtues instilled by Baba Deep Singh Ji Shaheed over 300 years ago amongst all Sikhs and making an effort to continue them in today's rapidly changing world.
Along with emphasizing praying daily for peace and harmony for all man kind by reciting the Holy Gurbani, Baba Deep Singh Ji Shaheed also believed strongly in helping those in need and in unfortunate situations.
Based on these values one of the key roles that our organization plays is to enrich the young Sikh generation with knowledge of the holy Gurbani which will encourage them to pray daily and become compassionate and humble adults. This is done by arranging various yearly Gurbani reciting and memorization contests with children ranging from ages 4 to 17.
Another major role that the SBDS Sikh Society partakes is to help the various needy who are seeking aid for food, shelter, being struck by disaster, victimized by violence or abuse and succumbed to any terminal illness. Since it's formation in 2004, the SBDS Sikh Society has proudly made the following donations and made a difference in many lives:
Christa House- Hospice facility- West Babylon, NY
Elijah's Promise Soup Kitchen- New Jesey
Epilepsy Foundation of Long Island
Island Harvest- feeding the elderly & Homeless - Mineola, NY
JUS Punjabi television channel
Plainvew Gurdwara summer youth camp
Sankara Eye Foundation
SAKHI - Protecting South Asian women victims of marital violence & abuse
Sikh Coalition of New York
Sikh education & awareness program - Maryland Public Library
The Smile Train-performing cleft surgery for children in poor countries
St. Brigid's Food Pantry - Westbury, NY
St. Jude's Children's Research Hospital
Swami Narayan Sansatha - Udaipur, India
United Methodist Church of Farmingdale - Soup Kitchen
Winthrop University Hospital Pediatric Unit - Mineola, NY
The funds which have been donated to the above mentioned organizations have been collected via the generous donations made by all members of the SBDS Sikh Society's members.
An annual event including praying, listening to holy hymns, children's entertainment and sports and religious competitions is held at one of its member's residence in Hicksville, New York in the month of June.
This event is held in June in order to continue the tradition of a similar event that is held annually in the month of June at a Gurdwara in the Talhan village of Punjab, India. Since a majority of the members of the SBDS Sikh Society, while residing in India attended this annual event without fail, as they migrated to the U.S.A., the same tradition is being carried out by the Society's members here as well.
As all our dear members join us for this annual event, they also make many generous donation which help fund this annual event and all others donations made thus far to those in need as mentioned above.
We welcome any one to join, membership is free and all are welcome. We hope to grow our membership in the coming years so that we can accumulate as much as possible to continue to further donate to those in need and continue to live by the principals of helping all man kind, as it was taught to us by Baba Deep Singh Ji Shaheed.
Our future goals are to reach out to even more lives in need of aid and continue to live by the noble values and principals that Baba Deep Singh Ji Shaheed taught us to live by.
The SBDS Sikh Society of Long Island may be reached at admin@sbdsny.org and we will gladly correspond to any inquiries.